About Coon Rapids
Coon Rapids...Community strength...for generations
Coon Rapids, Minnesota is a progressive community located just 15 miles north of Minneapolis! Our city offers a variety of opportunities for recreation and shopping, as well as great housing options and wonderful opportunities for business! 61,476 citizens call Coon Rapids home! With 24 hour police and fire departments, unique housing programs, active volunteer community and a variety of educational opportunities, our city offers something for everyone!

Coon Rapids offers a variety of community events including concerts, Movie the Park events, Safety Camps and a variety of other activities.

Coon Rapids is home to:

Mercy Hospital
Anoka-Ramsey Community College
Over 1000 small and large businesses
Riverdale Regional Shopping area
Coon Rapids Dam Regional Park
Bunker Hills Regional Park
Bunker Hills Golf Club
and many more outstanding amenities!

Education
The Anoka-Hennepin School District serves students in Coon Rapids, as well as there are private and charter schools. Coon Rapids High School offers a bio-medical program to help students prepare for careers in the bio-medical field.

Anoka-Ramsey Community College provides many 2 and 4 year degree programs.

Minnesota has the nation's 2nd highest graduation rate, and nearly 2/3 of the graduates are going on to college. Schools are focusing their efforts on preparing students with high-tech computer skills and knowledge to work in a global economy.

Leisure Time
Coon Rapids offers 48 parks, more than 40 miles of trails, the award winning Bunker Hills Golf Club and 2 regional parks. From biking and hiking to fishing and other sports opportunities, you won't be bored in Coon Rapids. Through partnerships with sports associations and Community Education, youth sports and other classes are available year-round. Adult activities for softball, golf and other leisure activities are also offered. The Coon Rapids Senior Center also offers a variety of activities for seniors 55+ from day trips to classes, activities and senior dining..

*Some information written above courtesy of the Metro North Chamber of Commerce Community Resource Guide.
City History
Early Beginnings
The old-timers remember the way it used to be: dirt roads, no electricity, a small and short-lived city created by the construction of a dam. Now they see a thriving city in an urban setting with an excellent quality of life.

Coon Rapids traces its founding as a separate government entity back to July 30, 1857 when Anoka Township was organized. The city retains these same boundaries with the exclusion of the City of Anoka which was incorporated as a separate city.
History Mural

Red River Ox Cart Trail
When the federal government surveyed the area in 1847, it found a well-traveled road running through Anoka County. The road was laid out in 1835 for military use and may be the oldest road in this part of the country. In 1843, trade was established from St. Paul to Pembina in the Red River Valley by Norman W. Kittson and the road then became part of the famous Red River Ox Cart Trail. The trail closely followed the present East River Road / Coon Rapids Boulevard alignment.

Agricultural Roots
Agriculture was the 1st industry in the Coon Creek area, with farms ranging in size from 90 to 600 acres. In 1881, Dr. D.C. Dunham organized the 1st brick yard which was located near the old City Hall site and was known as the Anoka Pressed Brick and Terra Cotta Company. It represented the 1st non-agricultural industry in Coon Rapids. A legacy left by that brick industry is still visible today and is known as the "Clay Hole".

Coon Rapids Dam
In the summer of 1898, the Great Northern Development Company proposed to build a dam below the Coon Creek Rapids with a power generating plant on the east side of the river. The actual construction did not start until 1912. Within 1 year, a small city had sprung up on the shores of the Mississippi River. Streets were laid out and roughly graded. The city's population grew to over 1,000 with laborers and engineers working on the dam. The dam was built by the Mississippi Power Company and was operating by 1914. Northern States Power Company ran the dam until 1969. It was acquired by the Hennepin County Park Board and serves as Coon Rapids Dam Regional Park today.

Becoming the City of Coon Rapids
With the coming of the dam, Anoka Township took on a new name: Coon Creek Rapids. Over the years, Coon Creek Rapids was shortened to Coon Rapids. In July 1948, an election was held in an attempt to incorporate the Township of Anoka as a village. The idea was initially defeated but eventually passed successfully in October 1952. In keeping with the progressive nature of the community, the voters went to the polls in November of 1957 and change the form of village government to the Council / Manager plan. In June 1959, the Village of Coon Rapids became the City of Coon Rapids.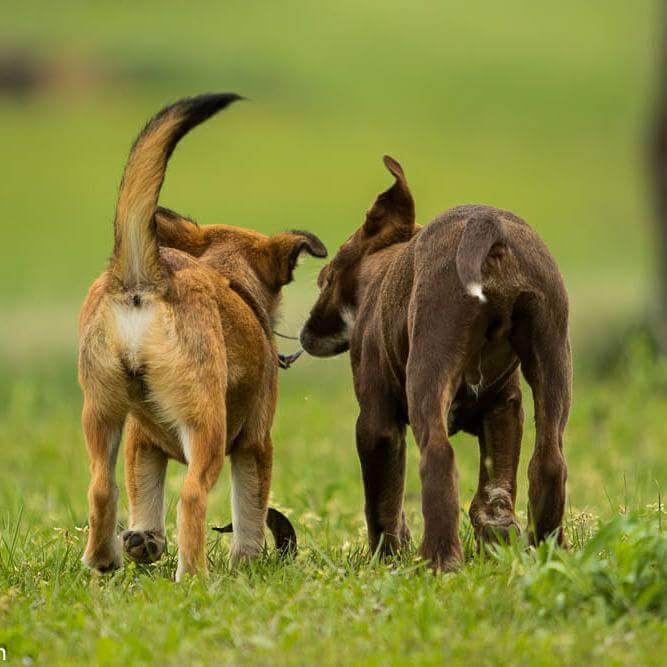 Coon Rapids Dog Park
About the Park
The dog park is located near the Compost Site in Bunker Hills Regional Park. The project is a joint partnership between Anoka County and the cities of Coon Rapids and Andover.
Trackside Dog Park, formerly located at 10425 Hummingbird Street, is no longer in operation.
Hours & Fees
The park is open every day from 6 a.m. until a half hour after sunset and the public may use the park free of charge.
Rules & Guidelines
Park patrons are asked to adhere to the following guidelines:
All dogs must be legally licensed and vaccinated before entering the off-leash area.
Dogs shall be leashed when entering and exiting off-leash area and owners in possession of a leash at all times.
No more than 3 dogs per handler are permitted at one time in off-leash area.
Children must be closely supervised by an adult when in off-leash area.
Dog owners must be in control of their dog(s) at all time.
Dog owners may not let their dog(s) out of sight.
Dog owners must leash their dog(s) at the 1st sign of aggression or unruly behavior.
Dog owners are liable for damage or injury inflicted by their dog.
No unauthorized furniture allowed, including tables, and chairs.
No dog food or treats allowed in off-leash area.
Dog owners shall not permit their dog(s) to bark on a continuous or frequent basis.
Dogs are not permitted to dig in the off-leash area.
Dogs in heat are not permitted in off-leash area.
All personal property, including water jugs, bowls and toys must be removed daily.
Dog owners must pick up and dispose of pet waste in the dumpster outside of fence.
Personal lawn furniture and other chairs are not permitted in the dog park.
Users of the off-leash area shall comply with all other Anoka County Park Ordinances.
Please help keep the dog park clean and safe by removing all garbage, pet waste and personal property from the off-leash area when you leave.
If you are in the unfortunate situation of experiencing a dog bite or a dog bites your dog, please call 911 to file a report.